SCSA IS SEEKING UNITED COACHES FOR THE 2020-21 INDOOR SEASON
---
---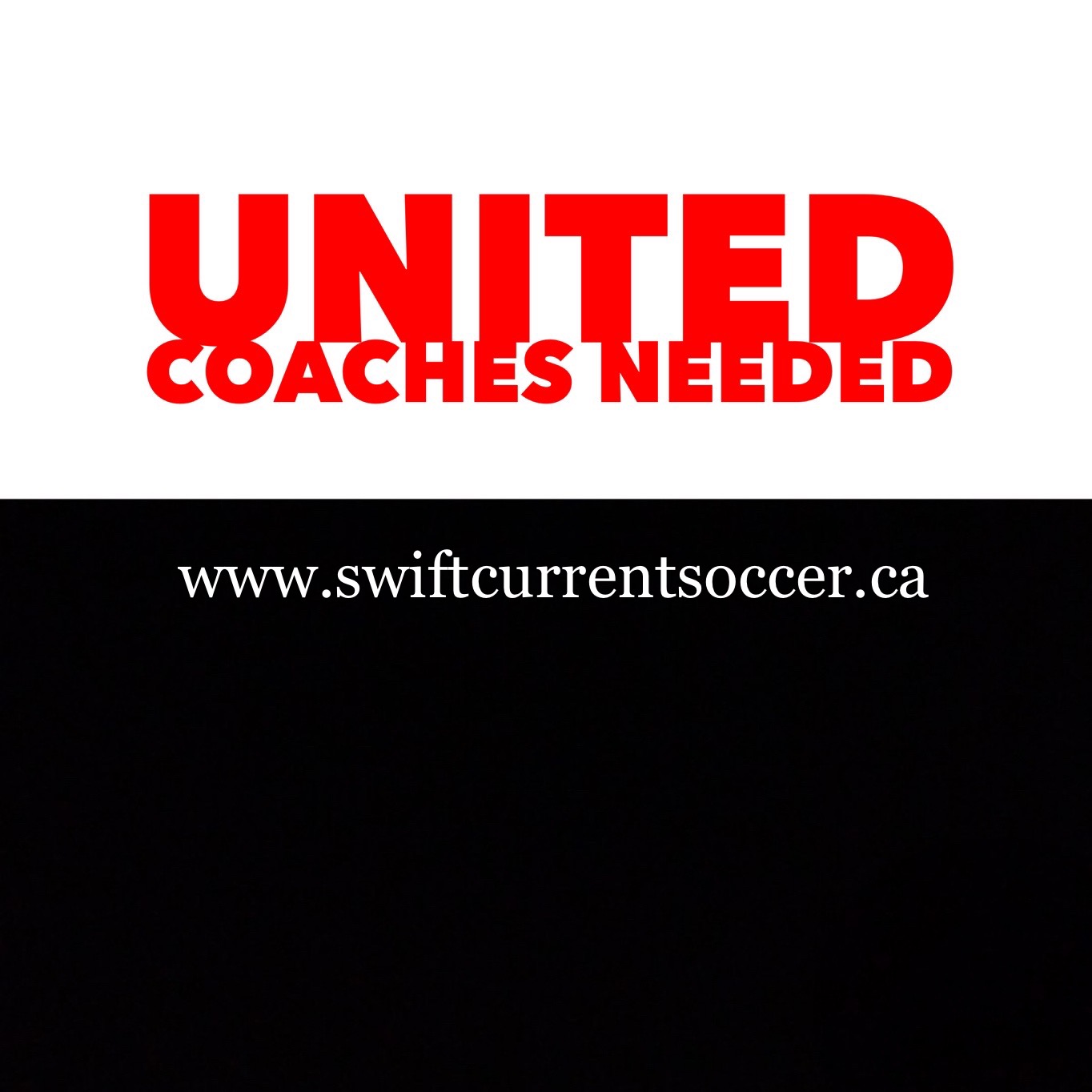 ---
The Swift Current Soccer Association is currently needing United Coaches for our 2020-21 Indoor Season. SCSA is always accepting applications to coach in both the indoor and outdoor seasons. The application can be opened and saved in the below google doc and emailed to swiftcurrentunitedsoccer@gmail.com
**Previous United coaches need only email their intent to coach and not fill out an application. If you are a new coach to the United program, please send in a completed application**
UNITED COACH REQUIREMENTS
U9-U11: Learn-to-Train coaching clinic
U13-U19: Active (Soccer) For Life coaching clinic
All coaches (regardless of division) are required to have:
Respect In Sport Certificate - copy to SCSA. SCSA will also accept "Safe Places Certification" - provide photocopy of card.
Making Ethical Decisions Modules and/or Online Evaluation - proof of completion from coach.ca
Current Criminal (Police) Record Check with Vulnerable Sector Check (Valid for 2 years) - copy to SCSA. SCSA will also accept "Safe Places Certification" - provide photocopy of card.
Registration with SCSA - under "REGISTRATION" on the SCSA home page.
Making Headway in Soccer (concussion management) - found at coach.ca
Email proof of above requirements to swiftcurrentunitedsoccer@gmail.com
*SaskSoccer is offering both Learn to Train and Soccer for Life courses online. These can be taken before or during the season. Completion of courses would need to be finished by first competition, which is still TBD in the Return to Play Plan.
The Swift Current Soccer Association will provide funding for required coaching courses. SCSA will also cover expenses according to policy if it is necessary to attend a course outside of Swift Current.
SCSA will reimburse coaching expenses for gas, lodging, and meals (according to SCSA policy) for non-parent coaches for tournaments outside of Swift Current. Expenses will only be reimbursed with appropriate documentation including a completed SCSA Expense Reimbursement form (found under "FORMS" & "UNITED SOCCER"

Swift Current United Soccer Club will be offering practice, training and multi age group scrimmaging. As we are in stage 3 of the Return to Soccer Plan travel and inter community play is not allowed at this time. Each United team from U9-U15 will have a one hour practice time slot during the week and a multi age group hour and a half slot on Sundays. Sunday groupings will be U9/U11 boys, U9/U11 girls, U13/U15 girls, U13/U15 boys. We are also excited to offer goalkeeper training sessions as well. Fees for United this season are based on SaskSoccer Insurance, Stockade rental fees. and Soccer Association costs. If travel is permitted later in the season, then additional fees will be collected for registration and travel costs. This can include the U17/U19 group that is playing House League if numbers allow.